- Lossless High Fidelity (16-bit/44kHz) Resolution without any compression at all.

- True Wireless Stereo - No Cables Required (Even Power Cable)

- Machined Aluminum Enclosure Available In Three Finishes

- High Quality Drivers - Tweeter Unit From Scan Speak, Mid-Bass Unit From SEAS

- Up to 50 Hour Battery Operation Provides Real Portability (Battery optional)

- Excellent User Experience And Ease Of Use

- No Software To Install Or Pairing Requirement. Just Plug In The Supplied Dongle and Play
Music From Your Phone, Tablet Or Computer Instantly!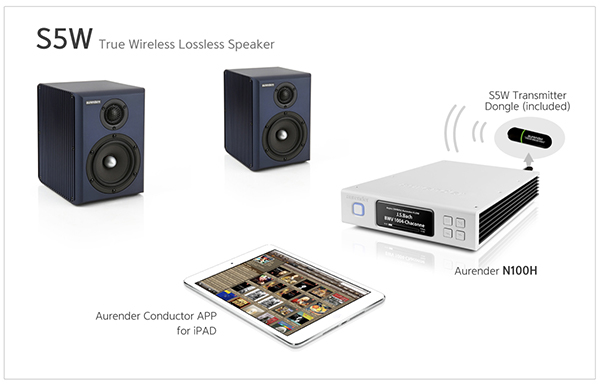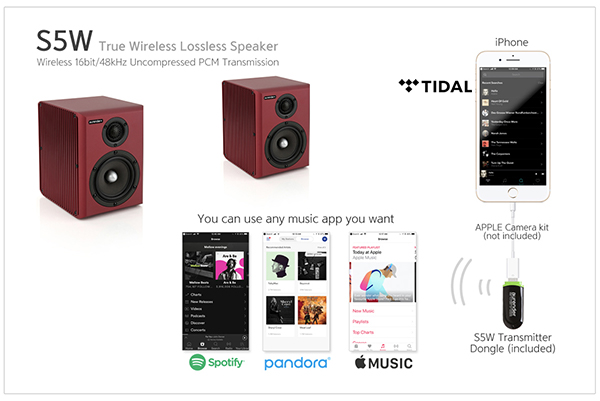 Specifications
- Power Supply DC24V/2A adaptor or Bosch battery 18V/6Ah
- Input Wireless Audio Stream from USB dongle
- Tweeter 1 inch, 4 ohm dome tweeter
- Mid-Woofer 4.5 inch, 8 ohm woofer
- Bass Load Bass reflex
- Acoustic Sensitivity 85.5dB at 2.83V/1m
- Bandwidth(-6dB) 50 Hz to 22 kHz
- Crossover Digital Crossover 2.0 KHz 4th. order
- Amplifier Built-in, 2x50 W amplifier
- Size/Weight 220mm(h) x 156mm(w) x 185mm(d) / 5.2 kg
- Accessory Transmitter USB dongle / Manual / DC Power adaptor / Remote Ctrl.
- Continuous Play Time : about 50 hours (varies depending on volume) Idle > 30 days
- Battery not included (only optional Bosch 18V/6Ah)